Chroma Squad
by mark on 08|10
---
In Progress (estimated 2014)
Tactical turn-based manager game, with sentai heroes and old-school pixel art. Developed by Behold Studios.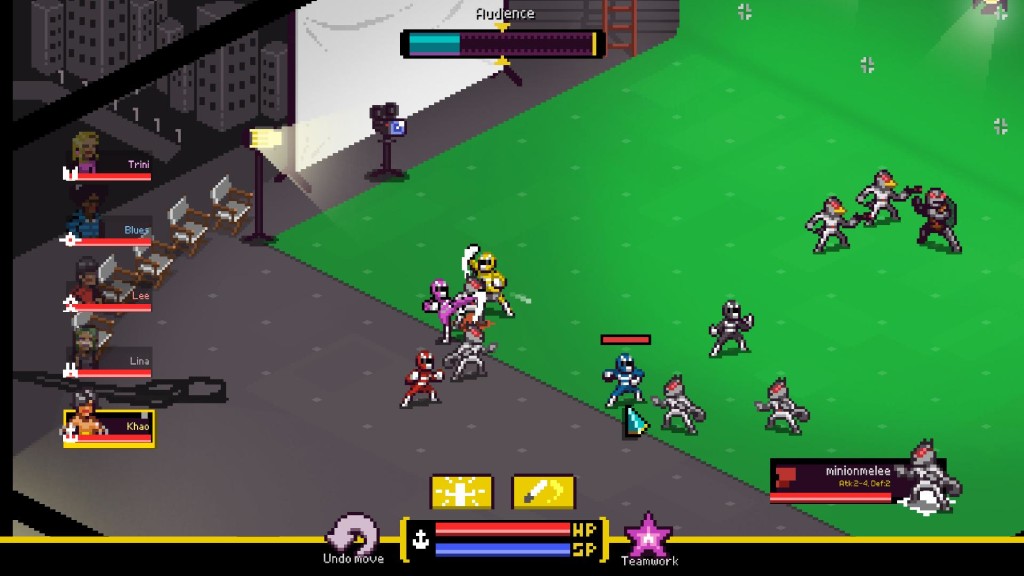 I'm responsible for all things game design, such as designing the combat and economy systems, balancing progression, difficulty and the encounters. I also watched an unhealthy number of hours of tokusatsu and created the game's trailers.
What I'm most proud of:
The "Teamwork" system, which provided combat with its much-needed tokusatsu flavour while also maintaining an overall familiar feel, in line with Behold Studios "old but gold" design philosophy.
Most valuable lesson learned:
I'll learn when it's released =)